Tyler Perry Passes Himself Off as Drake to Oblivious French Fan
Tyler Perry
Plus Vie, Ladies ...
Just Call Me Drake!!!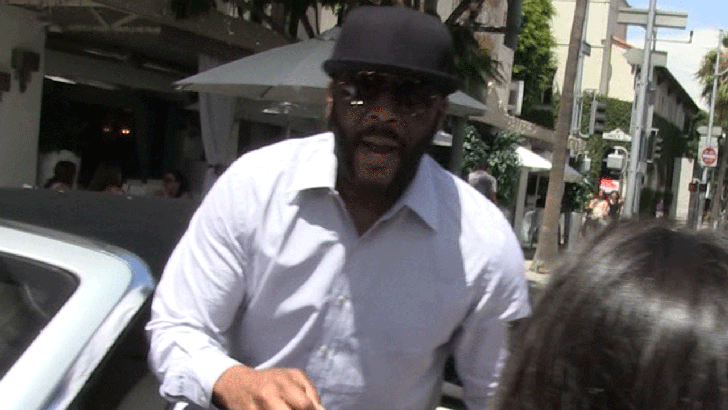 TMZ.com
Tyler Perry is a dead ringer for Drake ... at least when he's mugging for pics with foreigners without a clue.
Tyler was happy to oblige Tuesday in L.A. when 2 ladies -- one of whom was French -- asked for a photo. Check out the video ... they kinda sorta knew he was famous, but not really.
The movie director and comedian plays along to a T -- even trying to pass himself off as Champagne Papi.
Nothing wrong with showing a little Fake Love.