Keke Palmer Helps Dancer Pull Off Insane Balloon Deep Throating
Keke Palmer
Dancer Blew My Mind ...
Crazy Balloon Swallowing!!!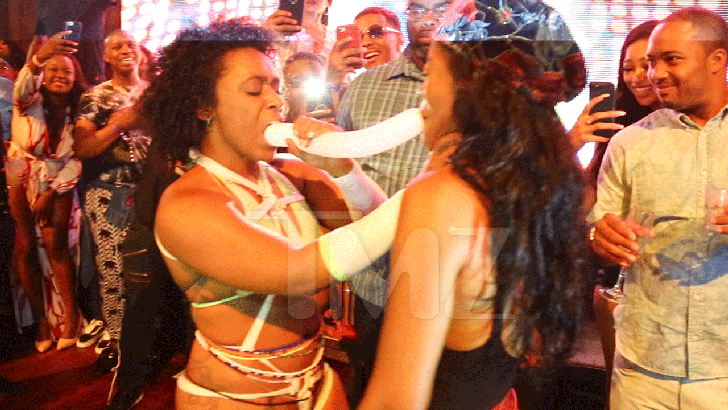 TMZ.com
Keke Palmer had the best view for one of the craziest, most suggestive balloon tricks ever ... and she still has no idea how the chick pulled it off.
The singer and "Scream Queens" star was hosting a party at Opera Nightclub in Atlanta when a dancer/magician pulled her onstage and stuck a long balloon in her mouth. Keke just had to hold the tip ... while the dancer went to work.
As magician's assistants go -- Keke played the part well. But the real hero here is clearly the dancer who just put every other balloon animal artist to shame.
Only one question remains: WHERE'S THE FREAKIN' BALLOON??!!