Keke Palmer Hits Strip Club with 2 Chainz to Test New Song
Keke Palmer
Strip Clubbin' with 2 Chainz ...
'Cause Bare Asses Know Good Music!
Keke Palmer wanted to test the effectiveness of her new single, so she took it to a strip club with 2 Chainz -- strictly for research purposes.
Keke hit up VLive in Atlanta to promote her new song featuring Quavo, "Wind Up," which came out just last month. We're told she showed up with R&B singer Jacquees, and 2 Chainz joined them a little later.
Turned into a pretty wild night with the strippers -- always a good sign the song's a banger. Folks in the club say Keke dropped around $11k, Jacquees spent $7k ... and 2 Chainz, a sensible $4k.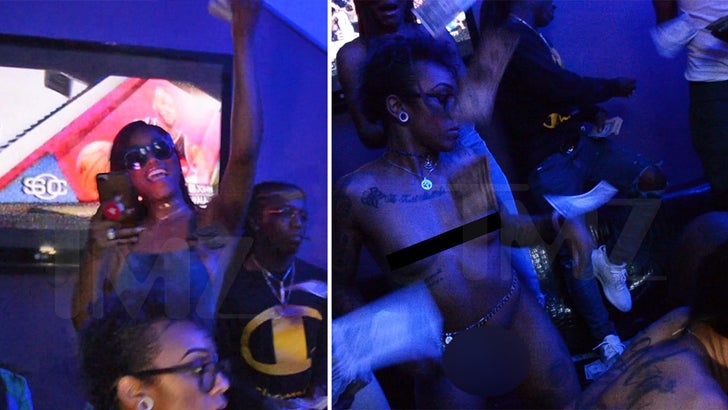 TMZ.com