UFC's Jeremy Stephens Still Wants to KO Conor McGregor ... But First, Love
UFC's Jeremy Stephens
I'll Knock Out Conor McGregor
... But First, Love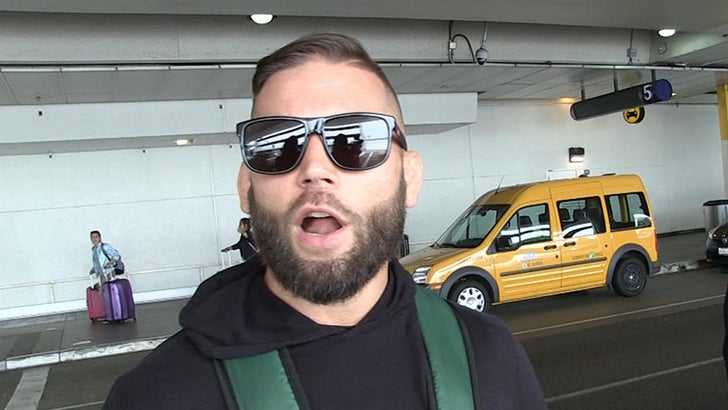 TMZSports.com
Jeremy Stephens is still gunnin' for Conor McGregor a year after their UFC 205 trash talk went viral ... telling TMZ Sports he'd GLADLY take the big money fight -- and KO Conor into oblivion.
"Hell yeah. Who wouldn't wanna fight Conor? You get paid."
Of course, you remember the moment -- Conor turned to Jeremy after a routine call-out and famously said, "Who the fook is that guy?!"
Stephens is clearly looking for some revenge.
But first, he's got a couple other important dates -- a fight with Gilbert Melendez at UFC 215 ... and a wedding with his fiancee (congrats!).
Kinda doubt McGregor's gonna respond ... but if he did, he'd probably say the same thing.