Swae Lee Says He's Countersuing in the Water Bottle Throwing Lawsuit
Swae Lee
I'm Countersuing
In the Water Bottle Lawsuit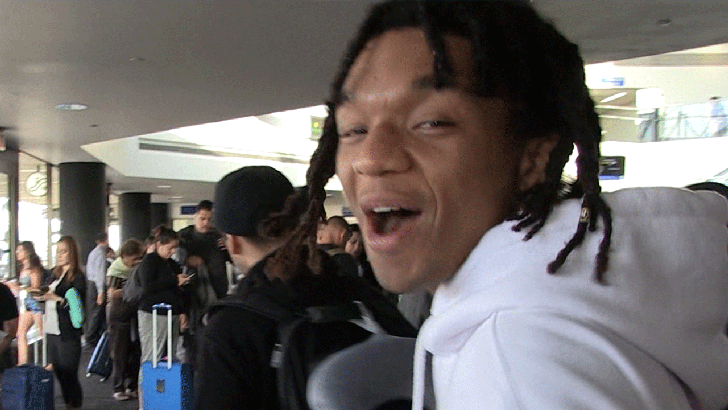 TMZ.com
Swae Lee might be a real crowd pleaser onstage, but he ain't no water bottle thrower -- which is why he says he's countersuing the guy accusing him of just that.
We got Swae Friday at LAX and asked him about a new lawsuit from a Michigan man suing Rae Sremmurd -- Swae and his bro, Slim Jxmmi -- for allegedly chucking water bottles into the crowd at one of their shows last year ... and leaving him with a busted nose.
Swae's not only denying that account ... he says he's firing right back with a lawsuit of his own, 'cause 3,000 shows prove the dude's wrong ... according to him, anyway.
He's pretty confident here -- but the question is ... cashing his checks before they clear?