Eric Benet Says He's Got No Beef With Jay-Z Over Name Drop
Eric Benet
I Got No Beef With Jay-Z
Over '4:44' Name Drop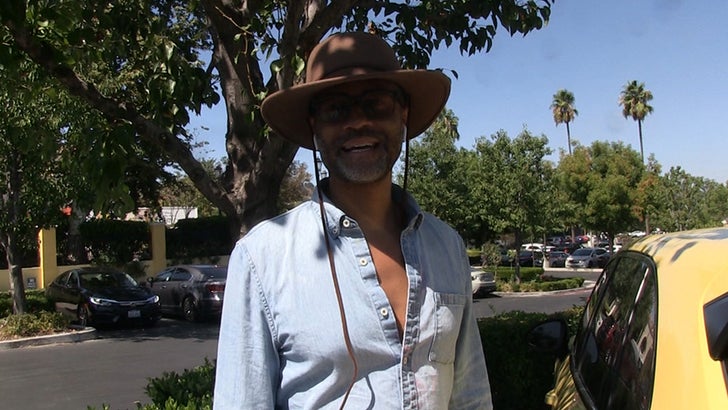 TMZ.com
Eric Benet is AWESOME ... and this clip proves it.
It's the first time we've seen him since Jay-Z dropped his name in "Kill Jay-Z," so obviously we wanted to know how it sat with him. Jay made Eric the poster child for cheating men who screw up their relationship with women -- "You almost went Eric Benet/Let the baddest girl in the world get away."
Eric laughed it off ... clearly amused by reports that he banged down Jay's door to express his dismay.
He's so cool about it ... and sees a silver lining.
And his parting shot at Ted Cruz is epic!