Serena Williams Drops 1st Baby Pic, 'We Had a Lot of Complications'
Serena Williams
Drops 1st Baby Pic
Reveals Hospital Complications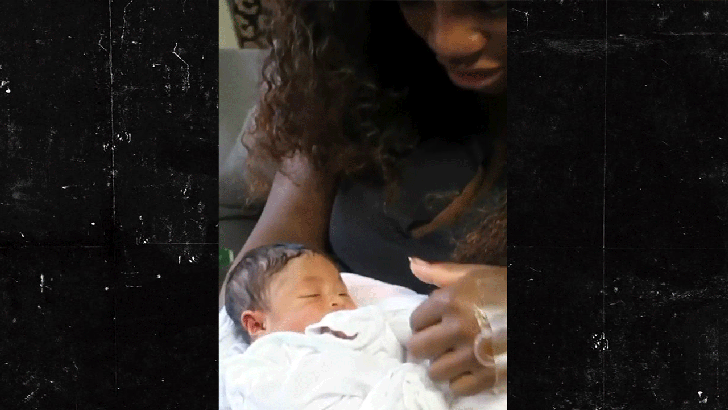 Serena Williams
Here she is ... the first kid to ever win a major tennis tournament from inside the womb!!!!
Serena Williams and baby daddy Alexis Ohanian just revealed the first pic of their brand new daughter -- Alexis Olympia Ohanian, Jr.
That's right ... she's got the same name as her daddy -- and she's a junior!
Serena says Alexis Jr. weighed 6 lbs 14 ounces when she was born on Sept. 1.
And she's already crediting the kid with winning a Grand Slam title, since Serena won the Australian Open while she was pregnant with A2.
But the delivery wasn't exactly smooth sailing -- 35-year-old Serena says there were "a lot of complications" at the hospital that required them to stay there for 6 or 7 days.
The good news ... everything seems fine now and Serena says, "Look what we got! A baby girl!"