Andy Cohen Says Jennifer Lawrence Tells Him Who to Fire From 'Housewives'
Andy Cohen
Jennifer Lawrence Tells Me
Which Housewives to Fire!!!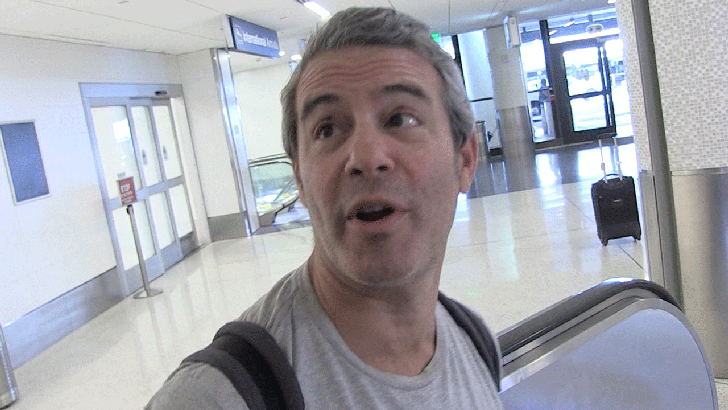 9/13/17
TMZ.com
Jennifer Lawrence's self-appointed producer role on the 'Real Housewives' franchise is just that, according to the franchise's honcho Andy Cohen.
We got Andy at LAX Wednesday where he called J. Law more of a 'Housewives' enthusiast than anything else. She told Jimmy Fallon on 'The Tonight Show,' she gives Andy "a lot of advice" on the series.
Andy says it's true, although it sounds like it's more than just friendly suggestions.
In fact, his description of Jennifer's influence makes us think Lisa, Kyle, Bethenny, Ramona, Sonja, Phaedra, Kenya, Vicki and the rest of 'em ... might want to start kissing her ass.