David Ortiz Wants Baseball Fans to Leave Protests and Politics at Home
David Ortiz
Take Protests Out of the Ballgame
Take Banners Out of the Crowd!!!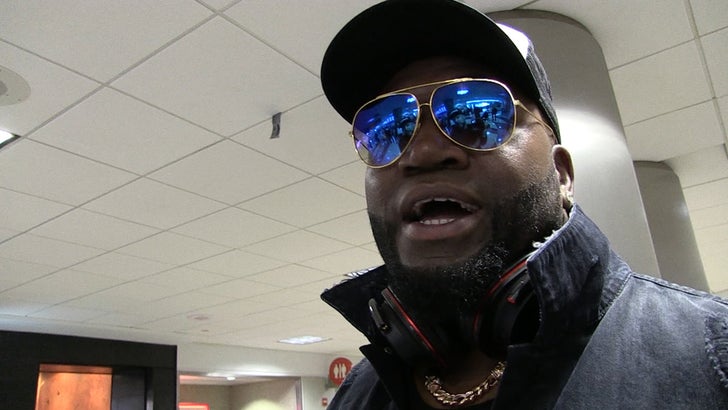 TMZ.com
David Ortiz wants to make baseball fun again ... and definitely doesn't think unfurling huge protest banners at the ballpark is the way to do it.
We got Big Papi at LAX Thursday -- the Red Sox legend tells us he's not down with the Boston fans who brought the controversial banner to the game Wednesday night ... even though it was speaking out against racism.
Ortiz suggests making political statements at a game -- no matter what side somebody's on -- are a bad idea because people are always going to get the wrong idea ... so he's against it.
As Papi put it ... "You don't wanna add more s**t to the s**t that is already out there."
FYI ... the 4 fans who brought the banner to Fenway were ejected.