Jean-Claude Van Damme's Son Nicholas On Police Video Getting Arrested for Holding Roommate at Knifepoint
Jean-Claude Van Damme
Son Arrested on Police Video
Allegedly Held Roommate at Knifepoint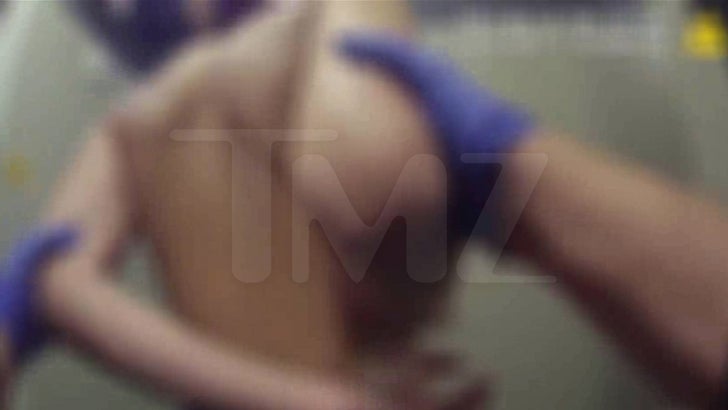 TMZ.com
TMZ broke the story, 21-year-old Nicholas Van Varenberg was arrested last Sunday in Tempe, Arizona, after a disturbance. Cops found a trail of blood leading to Nicholas's apartment, and apparently the roommate answered the door and let them in. Cops asked a few questions, then left.
But law enforcement sources tell us ... the roommate ran downstairs, claiming he had just escaped after Nicholas had been holding him at knifepoint ... furious he had opened the door.
The video starts when the cops returned to the apartment and are interviewing the roommate. It then cuts to the cops going down the hallway to arrest Nicholas. You heard him insist he had not gotten into a fight with anyone, but cops weren't buying it.
Police tell TMZ they searched the apartment and found a knife and weed. Nicholas was booked for aggravated assault with a deadly weapon, unlawful imprisonment, marijuana possession and possession of drug paraphernalia.