Michael Bennett's Black Power Fist Is 'Freedom of Speech,' Says Keegan-Michael Key
Michael Bennett
Black Power Fist Is 'Freedom of Speech'
... Says Keegan-Michael Key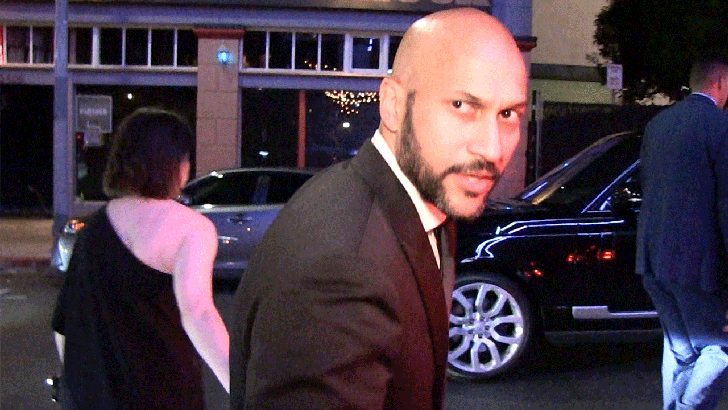 TMZSports.com
Got a problem with Michael Bennett throwing up the black power fist after his sack on Sunday?
Keegan-Michael Key doesn't ... telling TMZ Sports he totally supports the Seattle Seahawks star expressing his freedom of speech on the football field.
Bennett explained the move this way -- "The raised fist represents unity or solidarity with oppressed peoples."
But some people had a serious problem with it -- once again arguing social activism has no place on the gridiron.
Not Key ... he likes the fist and gave Bennett the KMK stamp of approval on his way out of an Emmy party in L.A.
As for Bennett, with his alleged profiling incident with Las Vegas police ... bet this ain't the last on-field statement he'll make this season.