Michael Bennett: I'm Gonna Sue Vegas Police Over Gun Incident
Michael Bennett:
I'm Gonna Sue Vegas Police
... Over Gun Incident
Michael Bennett and his lawyer are making it very clear -- their plan is to sue the Las Vegas Metro Police Department over that August 27 incident where he was detained at gunpoint.
The NFL superstar and his lawyer, John Burris, sat down with ABC News where they doubled down on claims he was racially profiled when 2 officers ordered him to the ground during an investigation into a possible active shooter at a Vegas hotel.
The Seattle Seahawks star is still adamant he was detained because he's a black man who was in the wrong place at the wrong time -- and says he was physically and verbally abused until cops realized he was an NFL player.
In fact, Bennett says it was only when cops Googled him, the abuse stopped.
"I went from being a black man to a football player."
Burris has laid down the gauntlet with the LVMPD -- saying, "Unless something changes drastically that we don't know of, we're gonna file a lawsuit."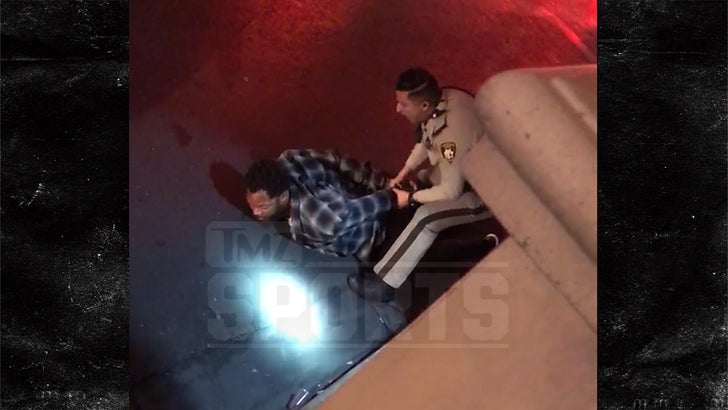 TMZSports.com