Broke Ass Boris Becker Rages at Oktoberfest, No Money? No Problem!
Broke Ass Boris Becker
Rages at Oktoberfest
... No Money? No Problem!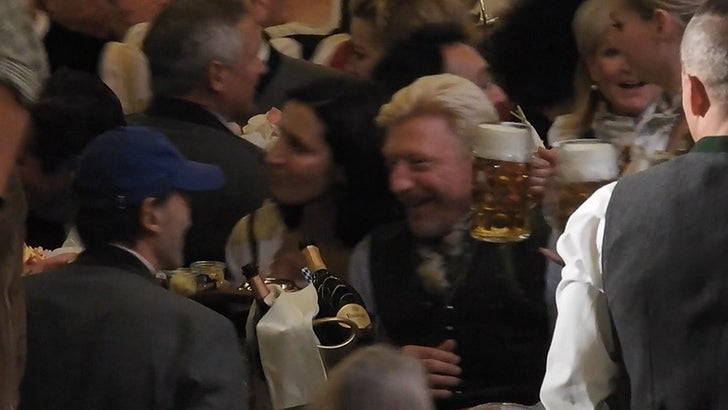 SplashNews.com
Bankruptcy, shmankruptcy ... German tennis legend Boris Becker wasn't about to let a little "historic debt" stop him from goin' hard at Oktoberfest!
Just three months ago, a U.K. judge declared Becker bankrupt after a private banking firm said he owed them a TON of dough. Boris' own people admitted he was terrible with money.
But that was then ... now he's partying his problems away at Oktoberfest in Munich -- rockin' out to his native jams with a bunch of Bavarian babes.
No beer in hand, surprisingly, but we're guessing the ex-playboy got his chug on at some point (c'mon, that's what you do at Oktoberfest!).
Not sure who Boom Boom's lady friend is ... but don't worry, his wife Lilly's also with the gang at the fest.
The big question ... who pays for the beer?