Kanye West Still Isn't Taking Questions from Paparazzi, But He Does it with a Smile
Kanye West
Still Not Taking Q's from Paps ...
But He Does it with a Smile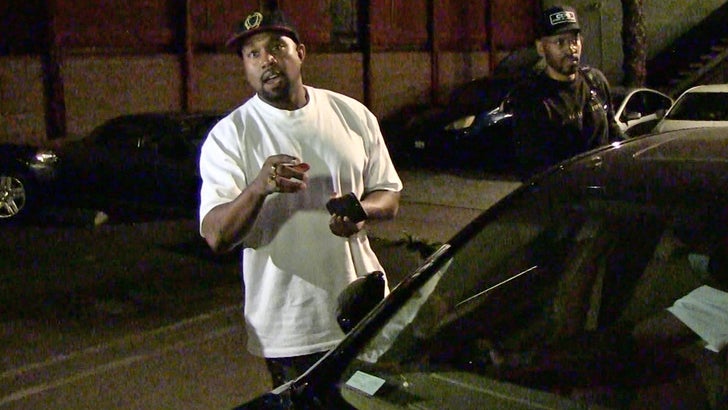 TMZ.com
Kanye West is definitely back to his old self, but with a twist -- he's shutting down questions from paparazzi again ... only now, doing it as a gentleman.
We got 'Ye Wednesday night coming and going from Matsuhisa in Bev Hills, and he quickly reminded our photog he doesn't take questions ... sans any hands on our gear.
He seems to be in on the "no questions" joke with himself, 'cause he shuts down an even bigger group of paps again as he's leaving with a grin and a chuckle.
Kanye was mum on the looming peace summit with Jay ... but at least he's got his sense of humor back. Still ... can't tell him nothin'.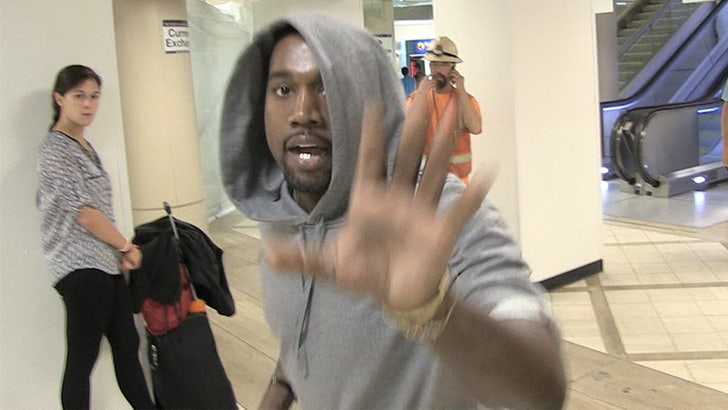 JULY 2013
TMZ.com