John Kasich Disses Carmelo Anthony: OKC 'Better Have 2 Basketballs'
Ohio Gov. John Kasich
Disses Carmelo
OKC 'Better Have 2 Basketballs'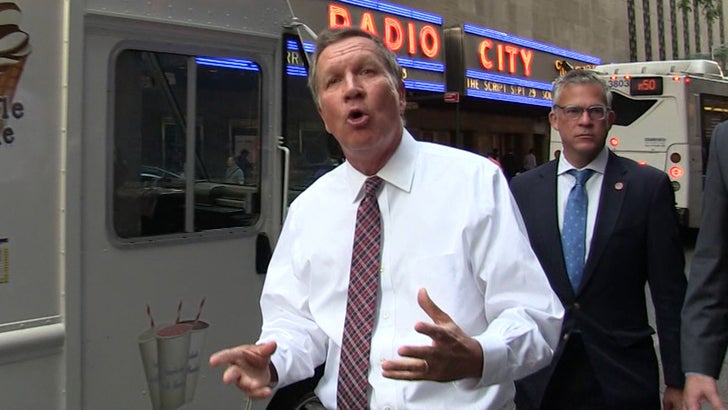 TMZSports.com
Ohio Gov. John Kasich says OKC adding Carmelo Anthony ain't enough to win a title ... saying the Thunder needs to make one more acquisition to compete, another basketball.
FYI -- 'Melo shoots a lot.
We got Kasich -- a huge hoops fan -- out in NYC and asked him what he thought about the Thunder adding Anthony to a team that already has Russell Westbrook and Paul George.
Turns out he doesn't think much of it, telling our guy there's just not gonna be enough Spalding available to make everyone on that stacked team happy.
It wasn't all doom & gloom with Kasich though, the Cavs fanatic did something most Cleveland fans aren't doing right now ... said some really nice things about Kyrie Irving.