Cardi B Refuses to Rat to Cops But Insists NYPD Choke Hold Happened
Cardi B
I Didn't Talk to NYPD
But Choke Hold Still Happened!!!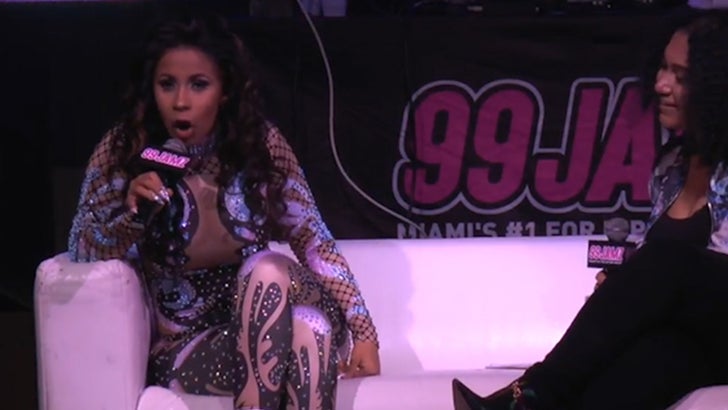 99 JAMZ/WEDR.COM
Cardi B's doubling down on her claim NYPD put her in a choke hold, but admits she'll never talk to cops about it ... even to get another cop in trouble.
The "Bodak Yellow" rapper joined Felisha Monet on WEDR 99 Jamz to explain why she dodged a convo with NYPD after claiming one of its officers applied the choke hold last week.
Cardi admits she was "no angel" during an argument with a motorist, which did turn physical -- but says she was shocked when cops showed up and came at her first. NYPD Asst. Commissioner Peter Donald tells TMZ ... the department's "more than willing to take a complaint and discuss the alleged incident" but so far their top-to-bottom review's come up empty.
Donald also notes the timing of the incident, which "allegedly happened around the launch of her new album."
Cardi makes it clear though -- she ain't snitchin'.