NCAA Univ. Admits Student Pushback Over Kneel Ban, 'It's a Good Thing'
NCAA Univ.
Admits Student Pushback Over Kneel Ban
... 'It's a Good Thing'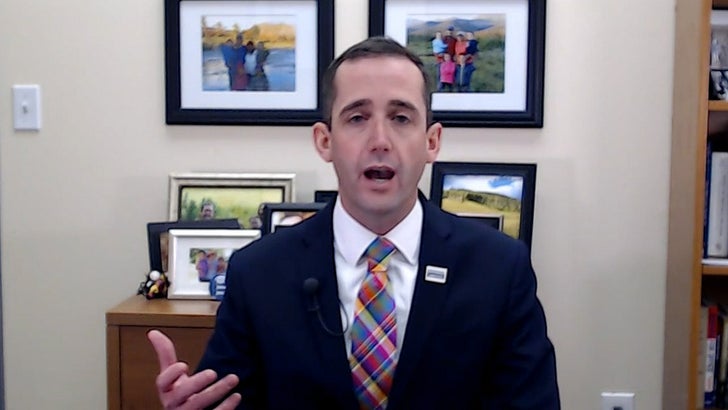 TMZSports.com
Colorado Christian University says there is some student resistance to the school's ban on national anthem protests ... but CCU believes the disagreement is a positive thing.
As we previously reported, CCU (which has several varsity sports teams competing at the NCAA D2 level) reaffirmed its school policy against athletes protesting during the national anthem.
TMZ Sports spoke with CCU's Vice Pres. of Public Policy Jeff Hunt who says for the most part the student body has been supportive -- but "we have students that disagree with it."
However, Hunt says the school welcomes healthy debate.
"I'm glad we do have students that disagree. We like disagreement on campus, we don't mind that. We just think [the protests] need to be done in the right and proper order."
"Free speech is important, but we don't think that every single circumstance is the right place to express protest. There are still sacred places here."