Hugh Hefner's Fans Mourn His Loss at Playboy Mansion
Hugh Hefner
Fans Pay Respects
At the Mansion Gates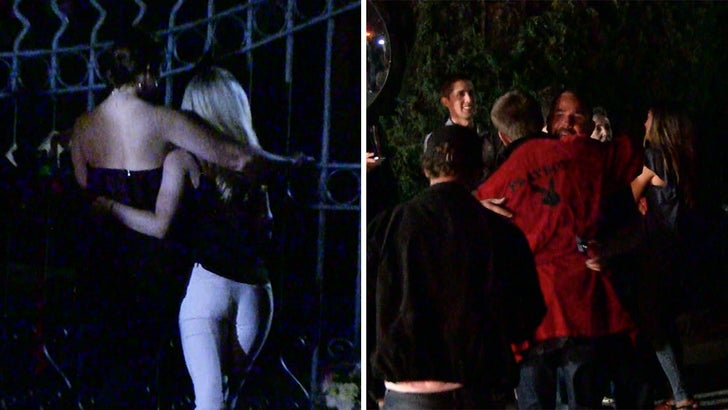 TMZ.com
Hugh Hefner was so revered his fandom crossed generations ... and they all gathered in front of the famed Playboy Mansion moments after news of his death broke.
Fans descended on the Mansion Wednesday night, and there was a little bit of everything -- from hot chicks mourning in silence and bros wearing smoking jackets to a young family.
Yes, a father of 3 brought his kids, including his 8-year-old daughter, to the mansion ... and explained why it was a can't-miss pilgrimage for them.