Las Vegas Shooting Victim Meets President Trump, Stands on Shot Up Leg
Las Vegas Mass Shooting
President Trump's Visit
Gets Victim Up on Shot Leg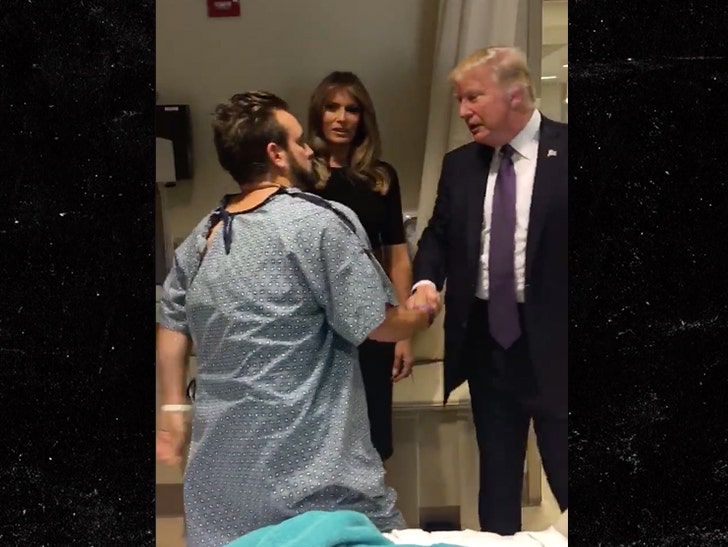 Breaking News
Thomas Gunderson is one of the victims the President and First Lady met Wednesday in Vegas. Gunderson says he was running toward Mandalay Bay Sunday night when one of the shooter's rounds pierced his leg.
Despite his horrific injury Gunderson pulled himself up onto his feet when the Trumps entered his hospital room. As he put it ... "I will always respect my country, my president and my flag."
And there's this poignant image -- Air Force One taking off from Vegas, right behind the still bullet-riddled Mandalay Bay suite where the shooter opened fire.