Future, Baby Future and Fam Do Disneyland
Future
Masks Off at Disneyland
For Day of Family Fun!!!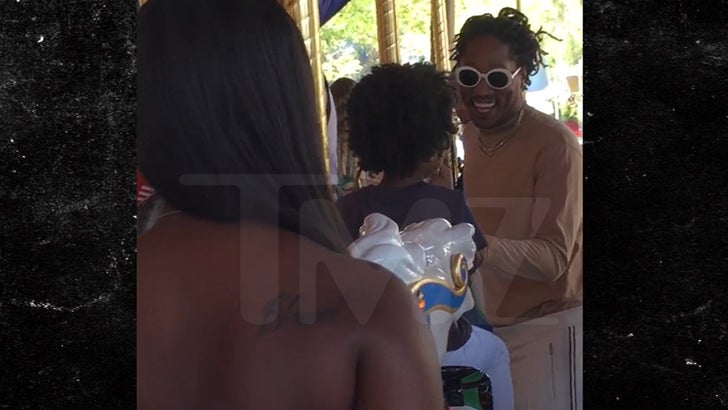 TMZ.com
Future couldn't hide it behind a mask if he wanted to -- he was in full daddy mode with his kids at Disneyland.
Papa Bear took several of his kids, including Baby Future and daughter Londyn, to the Happiest Place on Earth. Friends, like Jus Bleezy, and other family members tagged along for the weekend adventure.
Sources tell us the rapper's making the most of downtime in the middle of his Hndrxx World Tour -- and he was into it ... even taking time to pump up his 3-year-old son for a spin on the carousel.
No word on if Future hit up Tomorrowland ... but ya gotta figure.