Courtney Love Taking High Road On Harvey Weinstein 'I Told You So' Jokes
Courtney Love
I'll Take a Pass On
Weinstein 'I Told You So' Jokes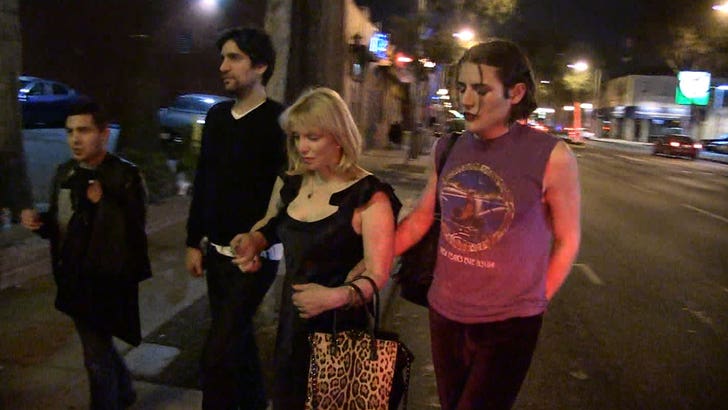 TMZ.com
Courtney Love is taking the high road when it comes to gloating about Harvey Weinstein -- and best of all for her ... she's doing it with a couple of hot young dudes.
We got Courtney Wednesday night arriving at Delilah in WeHo with 2 "sexy men" -- her words -- and, as expected, she got a bunch of softball Weinstein questions. Seeing as how she fired a warning shot about Harvey way back in 2005 ... this could've been her chance to drop several I-told-you-so's on Hollywood.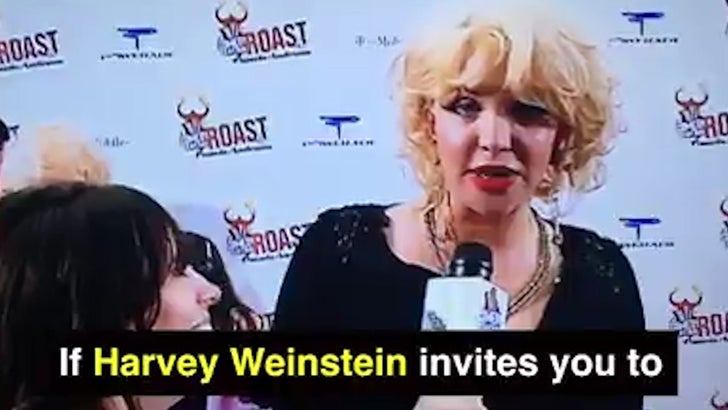 2005
Comedy Central
You'll recall, Courtney says CAA banned her after calling out Weinstein -- and maybe that explains her response to all the questions about him.
Or maybe she's just busy enjoying her company.