Peyton Manning Controls Crazed Dodger Fans Like NFL Defenses
Peyton Manning
Controls Crazed Dodger Fans
... Like NFL Defenses!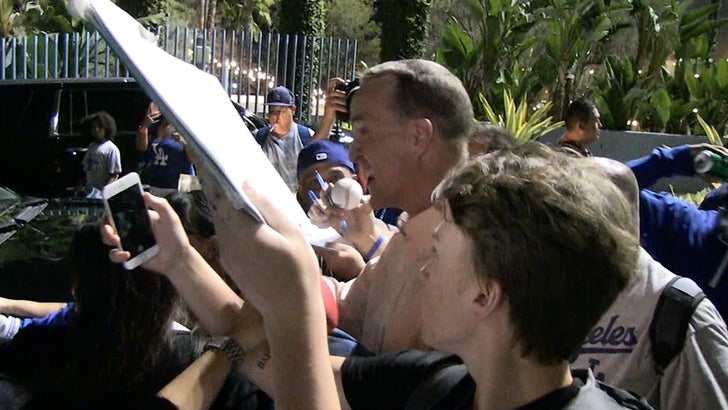 TMZSports.com
Here's Peyton Manning sliding in the pocket, audible-ing his protection, and keeping the ultimate cool all while being besieged by an unrelenting bull rush ... of World Series fans at Dodger Stadium!
The retired NFL quarterback was chillin' at Game 2 with Houston Astros owner Jim Crane, but it was when he was leaving the stadium that he displayed all the poise that made him one of the greats.
The video is actually quite amazing, Manning signs autographs, takes selfies, moves the group forward, and directs his driver to get in the car (to get him the hell out of there) like he's conducting an orchestra.