Georgia Tech Football Player KO's Teammate AGAIN ... Round 2, Baby!!
Georgia Tech Football Player
KO's Teammate AGAIN
... Round 2, Baby!!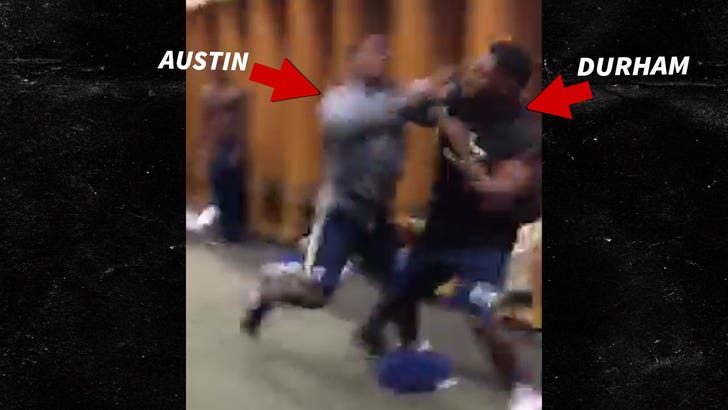 TMZSports.com
The Georgia Tech football player who knocked his teammate out cold earlier this year ... fought and KO'd HIM AGAIN later that SAME DAY ... and we have the video.
TMZ Sports obtained video that we're told was taken only hours after the original fight -- where starting CB Step Durham landed a perfectly placed hook on the chin of Lance Austin -- turning his fellow CB's lights out.
Unlike the first fight vid, it's hard to make out the players' faces ... but we are told it's Step and Lance.
A witness to the 2nd scrap tells us that Austin wanted to run the fight back ... and redeem himself for takin' an L the first time around.
But, the 2nd round ended just like the 1st ... with a right hook sending Austin crashing to locker room floor.
We sent GT the video ... and they told us it was "All part of the same incident that our coaching staff was aware of."
Last week the university told us they disciplined the players ... but would not reveal the punishment.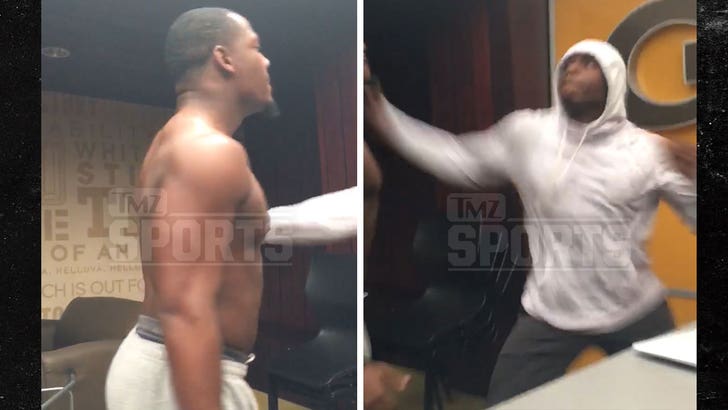 TMZSports.com