Steven Tyler Opens Janie's House for Battered, Broken Girls
Steven Tyler
Opens Janie's House for Battered, Broken Girls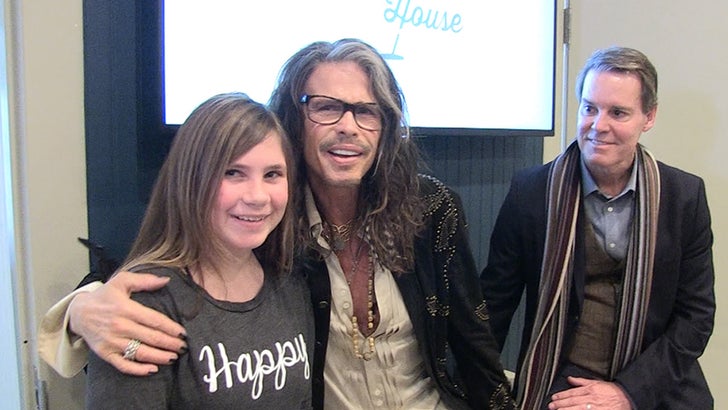 TMZ.com
Steven Tyler wants to pay it forward, and he did so in a big way Wednesday when he opened Janie's House for abused and troubled girls.
Steven was on hand for the ribbon-cutting ceremony just outside of Atlanta and his heart was busting with pride.
It's a pretty incredible place ... the facility can house and provide therapy to 30 battered and sexually abused girls. It's the first of its kind launched through Steven's Janie's Fund.
Steven has had an incredible career in music, but he makes it clear to our photog ... Janie's House is his crowning accomplishment.