Steven Tyler Says He's All In for 'American Idol' Reboot IF ...
Steven Tyler
Down For 'Idol' Reboot IF ...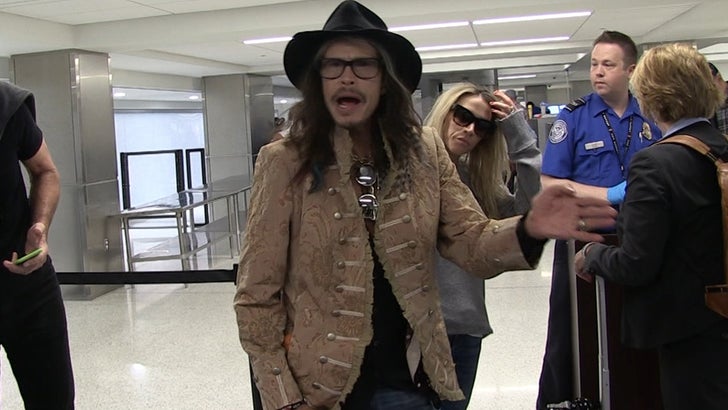 05/12/17
TMZ.com
Steven Tyler is serious about putting the band together again -- not Aerosmith, but his fellow judges J Lo and Randy Jackson ... for the "American Idol" reboot.
Thing is though ... Steven's got a lot of demands. He was at LAX Friday when he sent a message to 'AI' producers about how to take down "The Voice."
Steven believes he knows the winning formula, but something doesn't add up. We talked salary with him, and he's got a number in mind. Hint: he's looking at you, Jennifer!
But seeing as how we know the Kelly Clarkson talks fell apart over money ... Steven's dream team seems unlikely. Still, gotta take your shot, 'cause ya never know!