Jesus From 'Walking Dead' Busts Out Impromptu Aerosmith Jam
'Walking Dead' Star
Aerosmith Is My Karaoke Jam ...
Dream On???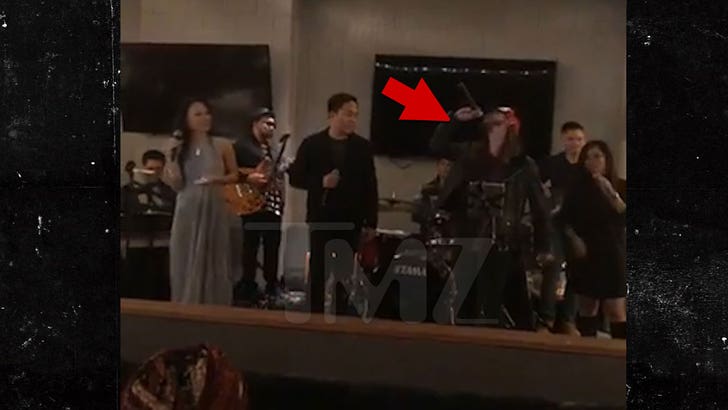 TMZ.com
Jesus wants to rock and who's gonna tell him he can't?
Thomas Payne, aka Jesus on "The Walking Dead," busted out a surprise performance last weekend of Aerosmith's "I Don't Want to Miss a Thing." Thomas and a bunch of other 'Dead' stars were in Iselin, NJ for a fan convention.
We're told TP was drinking at the hotel bar when he decided to jump on stage with the local faves, Chapter 2 Band, and did his best Steven Tyler impression. We'll say this -- he went for it.
Thomas was on a roll -- he also belted R. Kelly's "I Believe I Can Fly."
He did all this singing while complaing about a stomach ache. Not that you can tell. Much.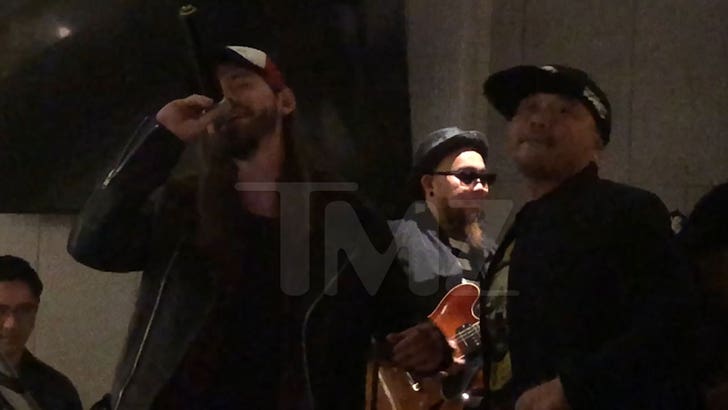 TMZ.com