Matt Leinart's Advice to Sam Darnold: Beware the Browns!
Matt Leinart
Advice to Sam Darnold:
Beware the Browns!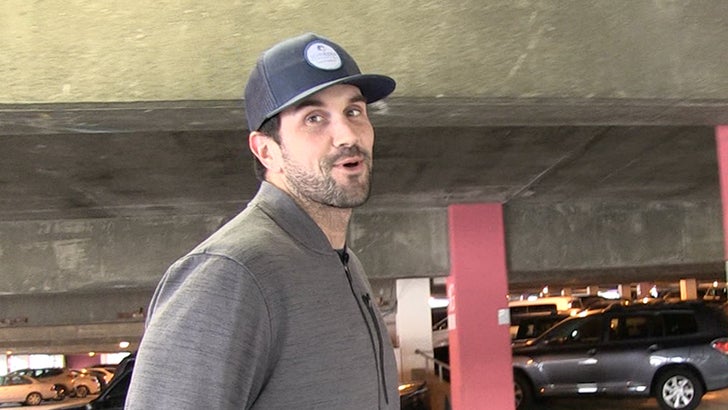 TMZSports.com
Here's former USC quarterback Matt Leinart weighing in on current USC quarterback Sam Darnold -- keeping it all the way 100 about Sam's big decision on whether to enter the NFL Draft.
"I don't know if you wanna go to the Browns!"
Leinart was at LAX after USC got smashed by Ohio State in the Cotton Bowl -- where he told us he's not too concerned about Sam's draft stock after the game.
"I don't think he played as bad as people think," Leinart said ... "He'll be alright. We'll see what he does. He may come back to school, who knows?!"
Leinart famously stayed in school to play his senior season -- and ended up getting drafted 10th overall in the 2006 draft.
He also told us if Darnold wants to pick his brain, he's down.