West Hollywood Jesus Dead at 57
West Hollywood Jesus
Dead at 57
Just Before Christmas
One last reminder 2017 totally sucked -- the most photographed Jesus ever didn't make it to Christmas ... TMZ has learned.
Family members tell us the man known as West Hollywood Jesus died Dec. 13 after a brief hospitalization in L.A. for pulmonary issues.
WeHo Jesus, real name Kevin Short, was a mainstay up and down Hollywood Boulevard, and famously posed for pics with countless tourists over the years. If you've been, you know there are multiple Batmans and Supermans, but only one Jesus. And now he's gone. Again.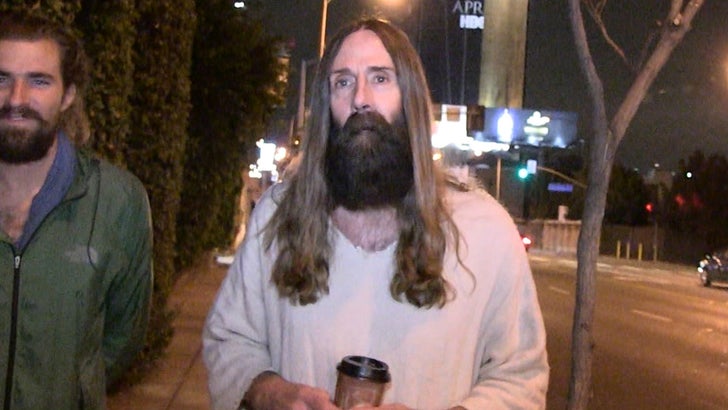 NOVEMBER 2015
TMZ.com
WeHo Jesus was 57 ... 20 some years more than the O.G. made it.
Of course, WHJ didn't have Pontius Pilate on his ass.