Rapper Russ Says 2 Chainz Has Legit Gripe About Governors Ball Lineup
Russ
Governors Ball Dissed 2 Chainz
... But It's Just Politics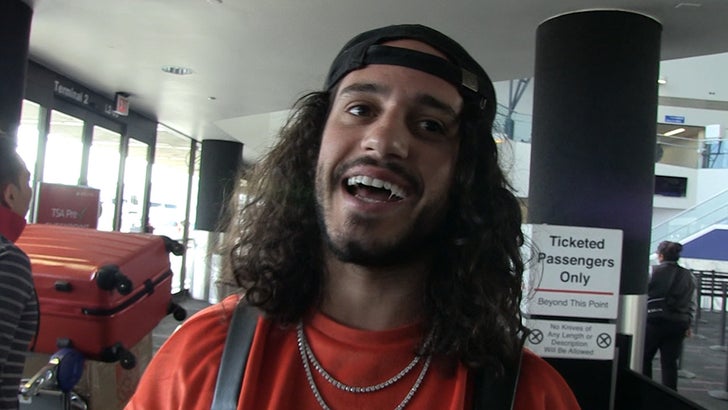 TMZ.com
Russ thinks 2 Chainz deserves higher placement on the Governors Ball 2018 poster, for sure, but he also thinks it's no big deal ... as long as they don't do it to him, too.
The rapper was at LAX Thursday when we asked him about 2 Chainz going off about being on the 9th line -- under 24 other artists -- on the festival's lineup. He agrees it's not fair to treat a legend that way.
Russ says Chainz shouldn't take it to heart though, because poster politics are complicated and name placement doesn't really mean much.
Then again, it's easy for Russ to say ... he's 2 lines higher on the poster than 2 Chainz!