Liev Schreiber Gets Delta's Attention, Luggage Found!!!
Liev Schreiber
I Got Delta's Attention
They Found My Luggage!!!
Liev Schreiber knows the pressure points to make an airline find a passenger's lost luggage ... go on national TV and do a little shaming!!!
Delta Airlines has found the piece of luggage that never showed up at LAX ... a piece of luggage that clearly had significance to the "Ray Donovan" star.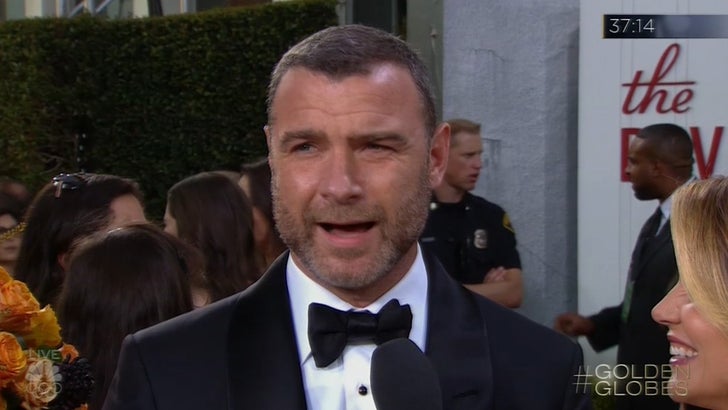 NBC
Liev revealed his common plight during the red carpet pre-show on NBC, making it clear he'd do just about anything if Delta could find the bag. A Delta official tells TMZ, the airline worked directly with Liev and the bag was personally delivered to him overnight.
Liev said on social media he bought a really expensive bathing suit to go with his winter sweater to recover from the loss ... pretty funny.
It sounds like the bag contained his tux for the show and he got a new one in L.A.
He was up for Best Actor ... and lost. But, he still got his bag.