Gayle King Says Oprah's Not Convinced Yet on Presidential Run
Gayle King
Prez Winfrey's Got a Nice Ring ...
But She Ain't Convinced Yet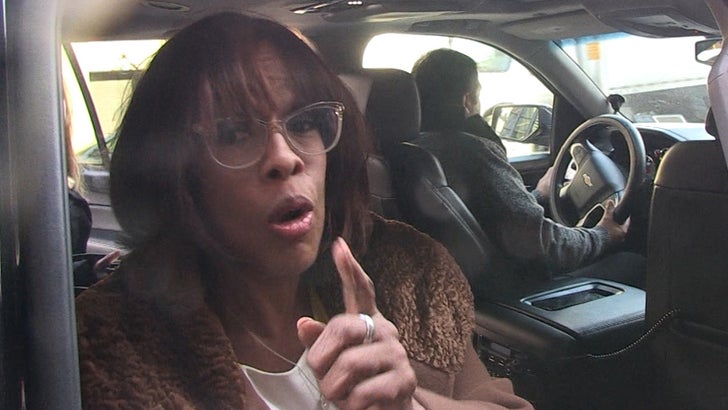 TMZ.com
Gayle King is doubling down ... trying to clarify Stedman Graham's comment about Oprah running for President, and throwing in her own 2 cents too.
We got Gayle leaving CBS Tuesday in NYC, after she went on the air and offered a tightrope answer as to whether Oprah was serious about a presidential bid in 2020.
The co-anchor said Oprah was intrigued, but probably not actively considering it at this point -- despite folks already hitting her up to run a campaign.
Gayle got direct with us, insisting while SHE personally thinks President Winfrey is easy on the ears ... Oprah is not convinced, and is not seriously considering a run.
We also press her on Stedman's L.A. Times quote where he said, "She would absolutely do it" if people wanted her. Gayle can't handle that truth, and thinks reporters got it wrong.