Ray J Sued, Allegedly Screwed Partner Over a Scooter
Ray J Sued
Allegedly Screwed Partner Over a Scooter
Ray J is a scooter thief ... so claims a self-professed "trendsetter, nature lover and bike aficionado" who is suing the 'Love & Hip Hop' star for $30 million.
A guy named Jean Paul claims back in 2015 he and Ray talked about firing up a business to market electric scooter bikes ... a product Ray has been into for a long time.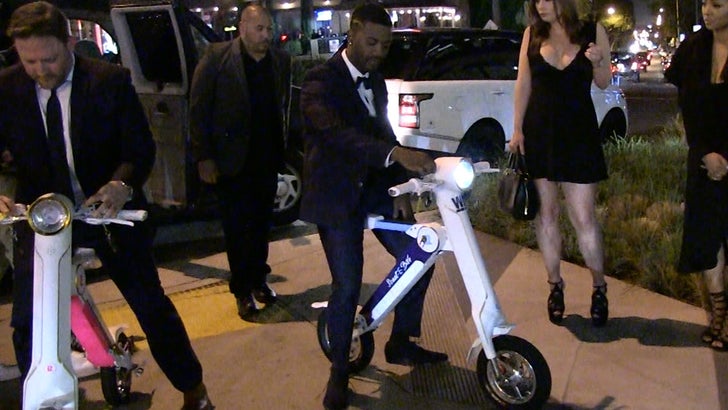 APRIL 2016
TMZ.com
Jean Paul takes a swipe at Ray in the lawsuit, saying Ray "arguably maintains a certain level of celebrity" that would be useful in hawking the scooter. He says they agreed that Ray would become an investor and celebrity endorser and that was enough for Jean Paul to start the business.
He says he was shocked to learn Ray secretly launched a competing business to ace Jean Paul out ... thus the $30 million lawsuit, filed by his attorney, Sarah Cabarcas-Osman from the Berman Law Group.
We reached out to Ray's rep ... so far no word back.