Myles Jack Steps In Dog Poop, Craps His Jordans
Myles Jack
Steps In Dog Poop
... Craps His Jordans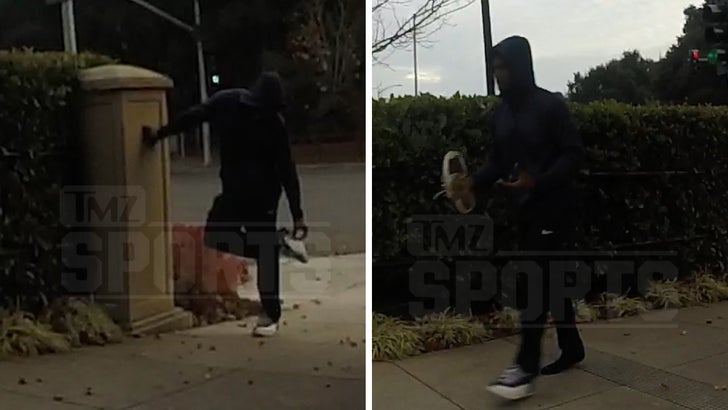 TMZSports.com
Here's a video of Jacksonville Jaguars player Myles Jack stepping in dog crap last month in his Jordans, and visibly grieving about the entire experience.
The feces fiasco happened outside the Four Seasons hotel in Palo Alto (the Jags were in town to play the 49ers), and was captured by a fan waiting to get an autograph from Jack.
You see Myles step in the doo doo, check to make sure it is in fact doo doo (WHY WOULD YOU TOUCH IT, FAM), wipe off the doo doo then remove his shoe to stop the defecation debacle from getting worse.
Best part? Dude looks legit bummed at the fate of his Jordans ... it's pretty hilarious.
The Jaguars play the Steelers this weekend -- somebody double-check the field.