Oprah Meets Rescue Dogs Helping Search for Missing from Montecito Mudslides
Oprah
Meets Search & Rescue Dogs
Helping Find Missing in Montecito
Oprah met with some of the heroes going out and searching for the missing in her community after devastating mudslides this week ... including a few 4-legged ones.
O posted a vid talking to search and rescue workers in Montecito Saturday, which included some awesome dogs ... especially her new pal, Mondo.
She wrote, "People not the only heroes in our little community. Met some 4 legged ones too. Searches continuing today."
The rescue worker also gives Oprah a lesson in how the canines operate and how they differ.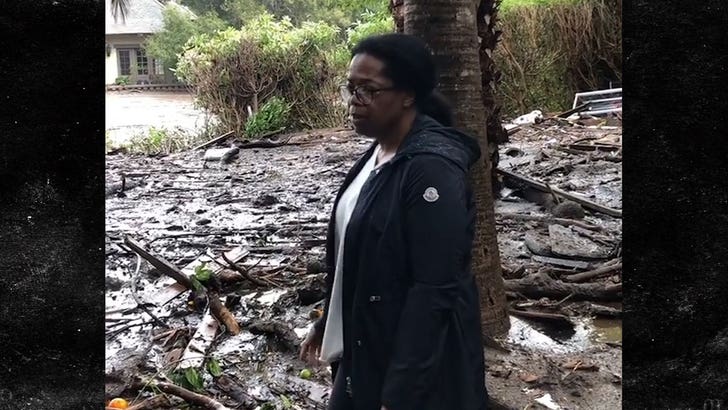 JANUARY 2018
At least 18 people have died and 6 are still missing.