Oprah's Next Door Neighbor Jeff Bridges, Home Wrecked in Mudslide
Jeff Bridges
My Home Next to Oprah's
Wrecked By Mudslide
Now we know to whom Oprah was referring on video when she pointed to a neighbor's home that was decimated by the mudslides ... it was the home of actor Jeff Bridges.
The star of "The Big Lebowski" bought the home 3 years ago for $6.8 million. We're told the house could be a total loss, but it's impossible to know at this point because the debris makes the extent of damage almost impossible to assess. Bridges says at the very least, the 3,300 square foot home was "severely damaged."
Our home has been severely damaged, but we are safe, and so thankful for that and for the first responders who are working tirelessly to save people. We are heartbroken over the loss of lives in our community. Your prayers and best wishes are most appreciated.

@TheJeffBridges
Oprah trudged through the mud the day after the slides hit and pointed out the home, but never said who owned it.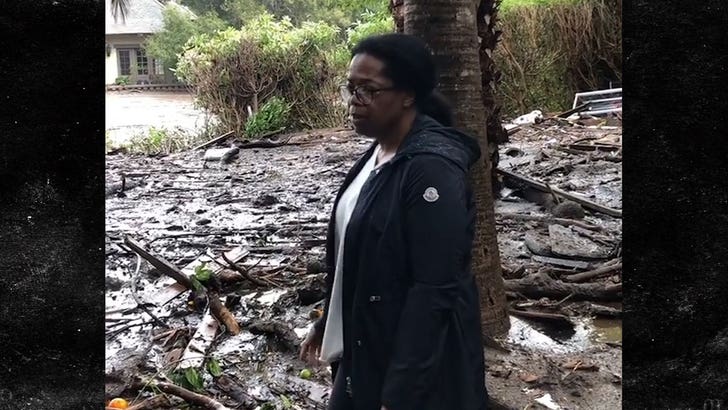 JANUARY 2018
The slides have killed at least 17 people and 8 are still missing. A hundred homes were destroyed.