Kanye West Takes Name Suggestion for New Baby Girl ... 'That's Fire'
Kanye West
Takes Baby Name Suggestions ...
Donda? That's 'Fire'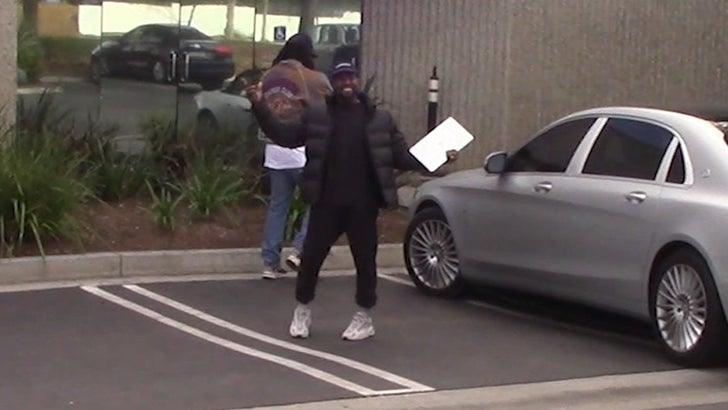 Backgrid
Kanye West just entertained a name suggestion for his new daughter ... and it hits very close to home.
Ye was at his office in Calabasas Wednesday, still beaming with excitement from his and Kim Kardashian's new addition. Yeezy joked he and Kim still hadn't decided on a name for baby #3 ... but when a photog shouted "Donda," Kanye seemed to dig the suggestion, saying, "that's fire."
TMZ broke the story -- Kim and Kanye were both in the room when their 7lbs 6oz baby girl arrived Monday -- but everyone's still waiting on the name.