'Wind River' Star Kelsey Asbille Says She Changed Last Name Because of Hollywood
'Wind River' Star Kelsey Asbille
Said Chow to Last Name Because ...
Hollywood's a Tricky Place!!!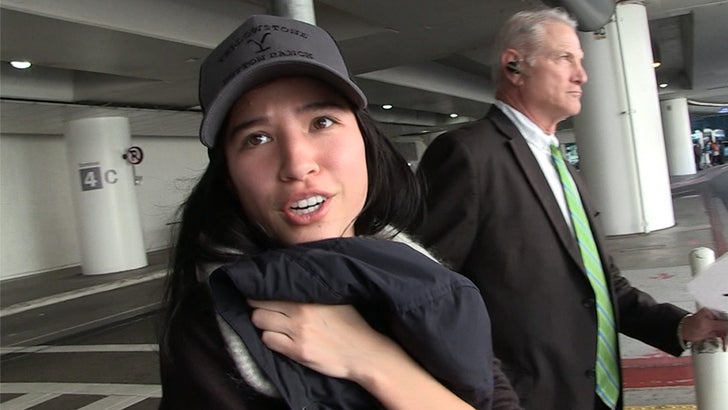 TMZ.com
"Wind River" star Kelsey Asbille straight-up blames Hollywood for having to change her last name from Chow ... it was the only way to survive in this town.
We got Kelsey at LAX Thursday and asked her why she changed her last name. Kelsey's pretty straight forward -- "Chow" woulda pigeonholed her to limited roles ... AKA playing the Chinese woman role.
Kelsey changed her last name in 2017 to Kelsey Asbille and landed "Wind River" ... in which she plays a Native American. She says that ain't problematic at all ... and explains why.