Paris Hilton Calling All the Wedding Shots, Fiance Chris Zylka Wants It That Way
Paris Hilton's Fiance
I Know the Deal ...
She's Calling the Wedding Shots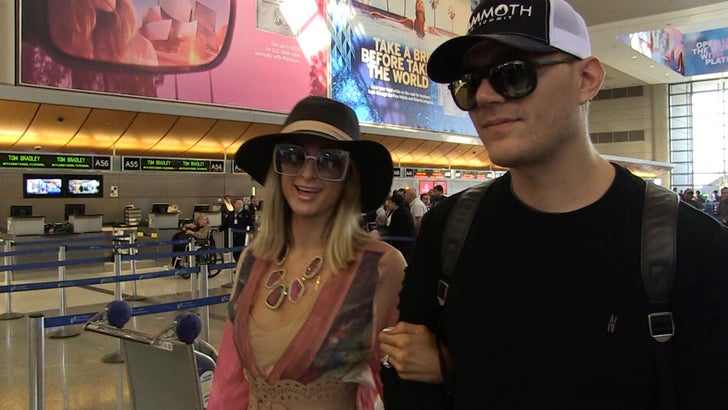 TMZ.com
Paris Hilton's fiance is falling in line, and he's damn happy to do so ... at least when it comes to planning their wedding.
P and Chris Zylka were at LAX Wednesday -- jetting off to some fabulous location, we're sure -- and, for once, we got HIS take on how their big day is gonna go down. It was immediately obvious though ... his viewpoint is pretty much hers.
Chris insists they're taking a 50-50 approach, but then deferred to Paris on just about every detail. In other words ... he's a very smart guy. Meanwhile, she dropped a hint about her bridal party.
Bad news for Chris -- he might not be top dog at his own wedding.