Suge Knight's Former Attorneys Arrested for Attempting to Bribe Witnesses in Murder Case
Suge Knight's Former Attorneys
Arrested for Attempting to Bribe Witnesses
In Murder Case
1/27/18 3:30 PM PT -- Suge's former lawyer, Matthew Fletcher, tells TMZ ... his actions and methods while representing Suge were "legal and routinely used by every competent attorney in the world." Regarding allegations of bribery, he says ... "There is absolutely, 100% certainly not a single witness who has ever even insinuated that I spoke with them period! And with even more certainty, there is not a single witness or person who has ever had a conversation with me in which I offered them anything to testify."
Both Fletcher and Culpepper were released from custody late Friday.
Two of Suge Knight's former attorneys are behind bars for allegedly trying to bribe witnesses in his murder case.
Attorneys Matthew Fletcher and Thaddeus Culpepper were arrested on charges of acting as accessories after the fact ... a felony.
The allegations surround Suge's murder case over an incident at Tam's burger joint in Compton. Suge ran over 2 people, killing one of them. He claims he was acting in self-defense.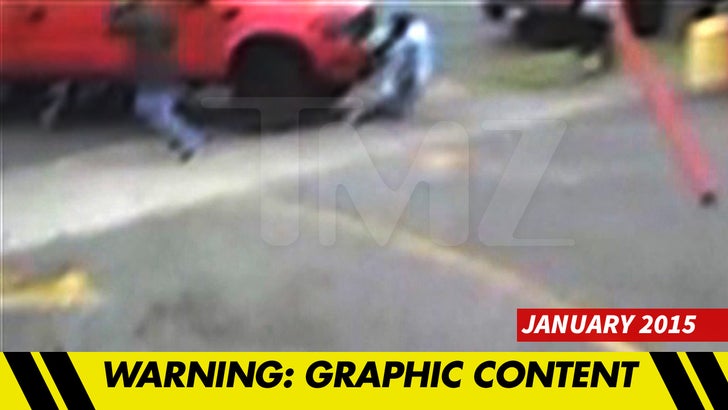 TMZ.com
Fletcher allegedly tried to pay witnesses who were at Tam's to say they saw the victims and others in possession of a gun -- a critical point in Suge's defense ... this according to documents obtained by the L.A. Times.
Culpepper allegedly tried to pay an informant to say he was present during the incident at Tam's and would testify in a way that was favorable to Suge.
Both attorneys are being held on $1 million bail.