Jane Lynch Reacts to Mark Salling's Death
Jane Lynch
Mark Salling's Death ...
Tragic and Heartbreaking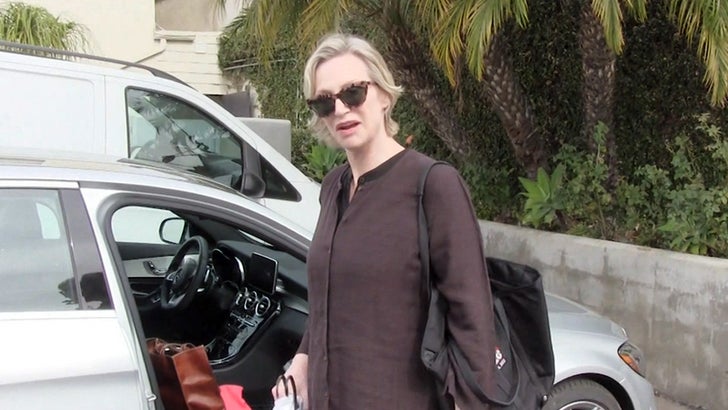 SplashNews.com
Jane was out in L.A. just a few hours after TMZ broke the story her former "Glee" co-star was found dead. Police believe he hanged himself. Jane said the news was "sad and very tragic."
As for how she'll remember Salling? Watch the video, and you can tell Jane was reaching for the right words -- especially in light of the fact Salling had entered a guilty plea to child pornography charges.
Ultimately, she took the high road and shared a story about his early days on the "Glee" set.