Mark Salling Officially Enters Guilty Plea in Child Porn Case
Mark Salling
Enters Guilty Plea in Child Porn Case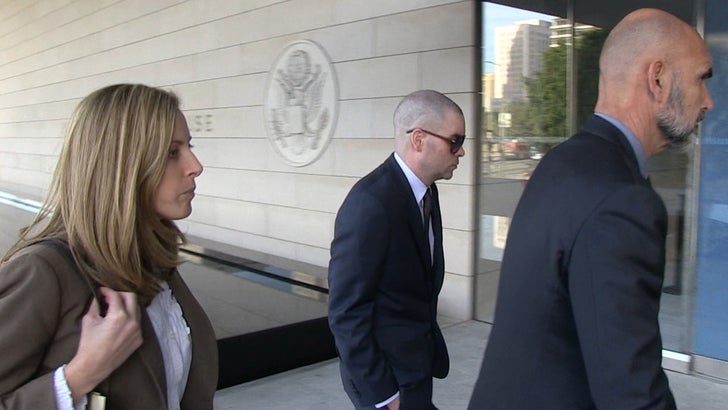 DECEMBER 2017
TMZ.com
Mark Salling made good on his plea deal by marching into court Monday and pleading guilty to possession of child pornography involving a prepubescent minor.
Salling was in the L.A. courthouse and, as we expected since he struck the deal in October, pled guilty. Prosecutors say more than 50,000 images of child porn and child erotica were found in the ex-"Glee" star's possession. The victims were ages 3 to 5.
Prosecutors recommended he get 4 to 7 years in prison under the plea deal -- as opposed to the 20 years he was facing under a max sentence. The judge will sentence him in March.
For now, Salling is out on bail. As we reported, he cut his wrists in an apparent suicide attempt earlier this year. His attorney denied Mark was trying to kill himself.