Senator Ted Cruz Says Hollywood Conservatives Fear Career Suicide
Sen. Ted Cruz
Hollywood Hides from the Right
... It's Career Suicide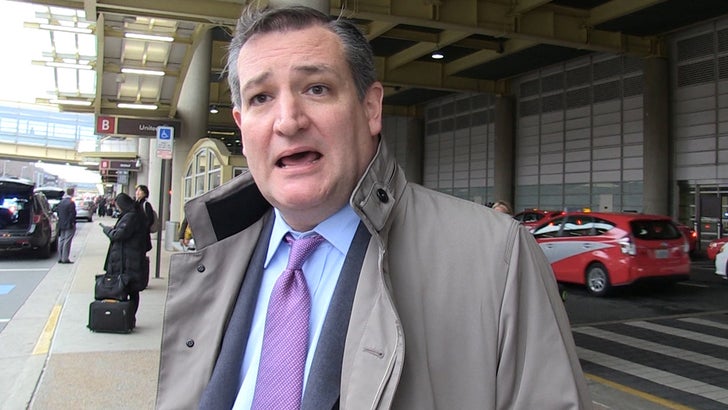 TMZ.com
Sen. Ted Cruz says Hollywood folks literally duck and cover when it comes to expressing conservative beliefs ... because it would be an instant death sentence for their careers.
We got the Texas senator Monday at Reagan National Airport, and talked to him about the Grammys ... where singer Joy Villa showed up in a "pro-life" dress.
Cruz says he's shocked anytime people in showbiz are open about their conservative views. In fact, he says he's witnessed Hollywood types running for the hills, firsthand.
As we reported, Eric Trump's wife, Lara, was a total fan of Joy's dress -- but if you buy Cruz's account ... it could also crush the singer's job opportunities.