Brody Jenner Hasn't Met Kylie's Baby Yet, Hasn't Seen Kylie in Ages
Brody Jenner
Distant Uncle ...
I'd Love to Meet Kylie's Baby, Someday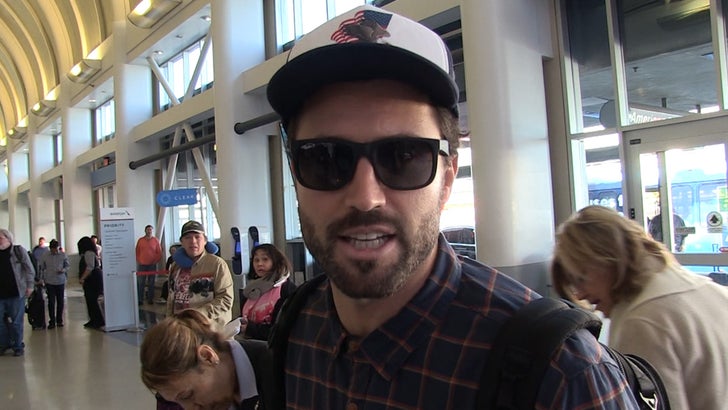 2/8/18
TMZ.com
Brody Jenner might not get a "World's Best Uncle" mug anytime soon -- he hasn't given his sister, Kylie, a baby gift yet, but it's hardly his fault ... she never let him know she was pregnant.
We got Brody at LAX Thursday and he told us he's yet to meet Stormi Webster. Doesn't sound like he has plans to, either. As for why -- Brody says the family's got a lot going on, so it's just a matter of busy schedules.
So busy, in fact, he says he hasn't hung out with his sis in nearly 2 years! Brody insists their relationship is all good, though, and he's looking forward to meeting Stormi.
Better bring a gift, bro.