Elon Musk Freaks Out Over Falcon Heavy Launch, 'Holy Flying F**k'
Elon Musk's Falcon Heavy Rocket
Freaks Out Over Launch
'Holy Flying F**k'
Elon Musk was just as shocked as anybody over the successful launch of his Falcon Heavy rocket ... perhaps even more so, actually, based on his colorful language.
National Geographic captured the SpaceX CEO's reaction Tuesday as his company sent the most powerful U.S. rocket in nearly half a century into space from the Kennedy Space Center. His immediate response ... "Holy flying f***, that thing took off."
Musk and staff essentially freaked out over the launch, and appropriately so. SpaceX sent a rocket into orbit with a Tesla Roadster attached as part of its payload ... a major step forward for colonizing Mars.
Besides ... the launch and touchdown of their booster rockets was quite a sight to behold. So we'll pardon his French on this one ... it was pretty f****** cool.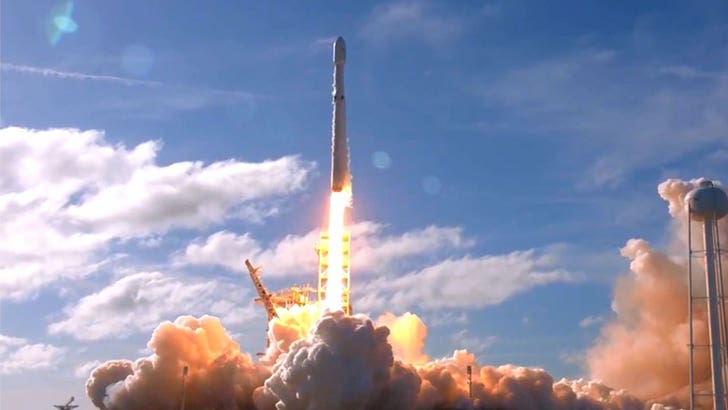 SpaceX