Tori Spelling Overwhelmed by Mommyhood, says Corinne Olympios
Tori Spelling
Overwhelmed by Motherhood
... says Corinne Olympios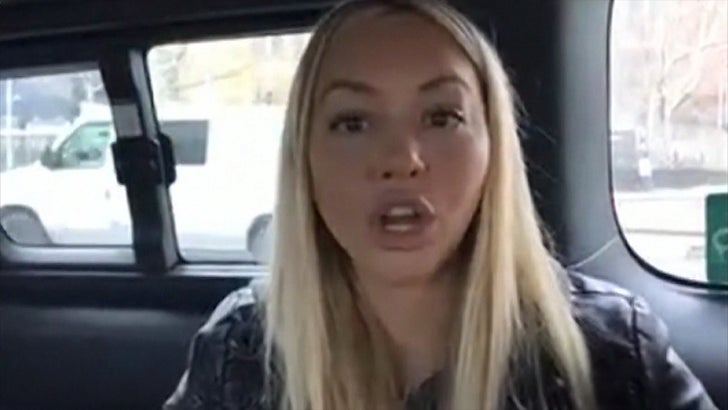 TMZ.com
The 'Bachelor' alum tells TMZ she hung out with Tori following her "Secrets in the Sauce" cooking segment Wednesday with Erica Domesek. Corinne says she was in the makeup room with Tori, who was quiet at first and exhibited signs of a distressed mom.
Corinne says Tori seemed particularly overwhelmed that she got pregnant immediately after giving birth to kid no. 4 last year. Corinne adds Tori cracked a joke about not wanting to head straight home ... and then there was the "naked" hands quip about Tori.
TMZ broke the story ... cops responded to a call Thursday morning to saying Tori was being very aggressive.