'Real Housewives Of New York' Sonja Morgan Has Wardrobe Malfunction Of The Year
'RHONY' Star Sonja Morgan
Whoops!! My Gown's Going Down
... But Show Goes On!!!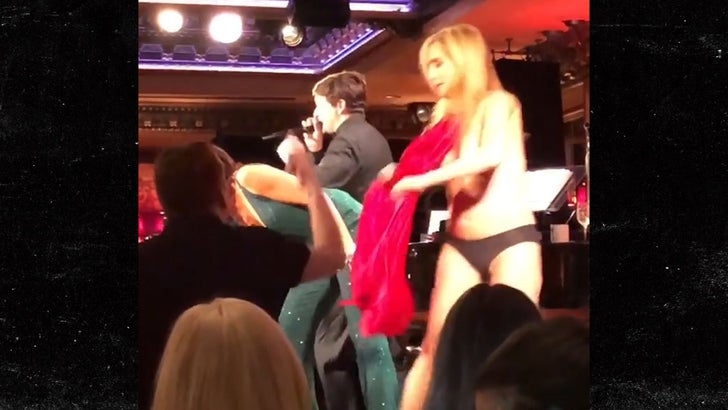 @isaachurwitz
'Real Housewife of New York' star Sonja Morgan turned a cabaret revue into a full-on burlesque strip tease when her wrap dress unraveled in front of a packed crowd.
Sonja was dancing backup Thursday night for fellow 'Housewife' Luann de Lesseps during her #CountessAndFriends cabaret in NYC. Sonja was putting down some serious white girl dancing, and seemed like a seasoned, fearless performer. Maybe too fearless.
The dress came undone, her girls came popping out, and through it all ... Sonja did not skip a beat.
Best of all ... Luann was singing her hit, "Money Can't Buy You Class" when the wardrobe malfunction happened. Awesome timing.