'Crazy Alien' Film, Dog Spun Violently & Hurled Into Icy River
'Crazy Alien'
Dog Spun Violently
Hurled Into Icy River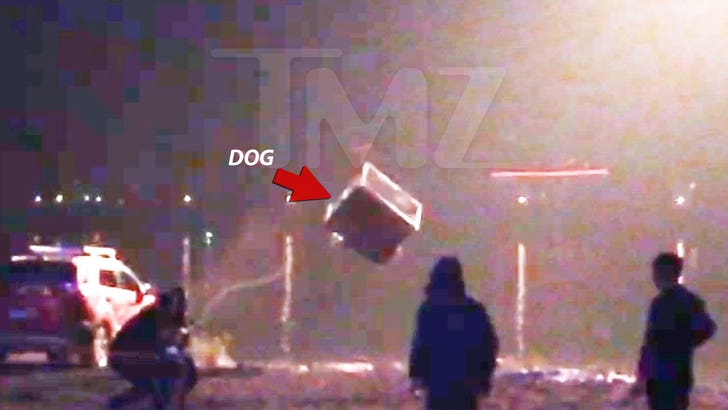 TMZ.com
A dog on a movie set was put in a cage, violently spun around and dropped into freezing cold waters ... and nothing about it was pretend.
Sources on the set of "Crazy Alien" tell us the scene, shot in China in November, featured a German Shepherd hoisted high above the ground in the cage. According to the script, the dog was captured by aliens.
You see in the clip -- provided by PETA -- the cage turns around with considerable ferocity before being hurled into a nearby river. We're told the scene was repeated multiple times until the director was satisfied.
Our sources onset say the dog was shaken up after the stunt, but did not appear to be injured.
Matthew Morrison, who starred in "Glee," is featured as the star ... we're told he was not onset when the scene was shot.
We've reached out to "Crazy Alien" honchos and Morrison's team ... so far, no word back.