Stormy Daniels Describes Spanking Donald Trump and Sex Afterwards on '60 Minutes'
Stormy Daniels on '60 Minutes'
I Spanked Trump
And Banged Him After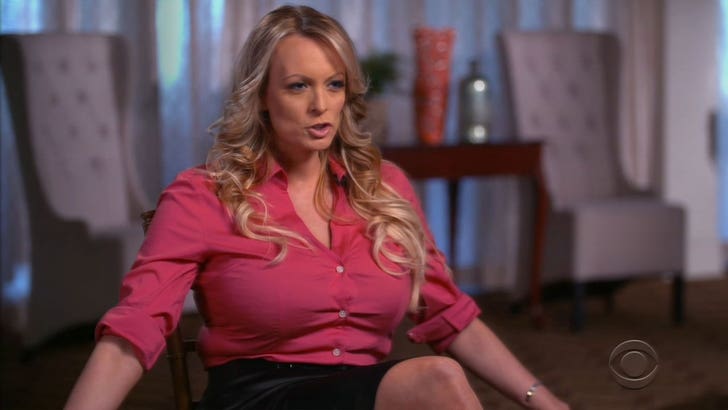 CBS
The porn star made the explosive allegation Sunday on "60 Minutes" with Anderson Cooper while describing her alleged sexual encounter with the President. She says she met him at his hotel suite for dinner in '06, where she claims she spanked him with his own magazine.
Stormy claims the spanking was all in good fun, and it actually opened Trump up in conversation. She says he then pitched the idea of casting her in "Celebrity Apprentice" over dinner, and that they had consensual sex afterward ... allegedly without a condom.
She makes a point to say she's not a victim, and that her story isn't a #MeToo moment. Stormy also claims Trump brushed off talk of his wife, Melania Trump -- who'd just given birth to Barron -- by saying they stayed in separate rooms, and not to worry about her.
As we reported ... Stormy also claims she was threatened over the story of her alleged affair with Trump, saying a man told her to "leave Trump alone" and to "forget the story."