Michael Bennett Turns Himself In After Allegedly Injuring Elderly Woman in Wheelchair
Michael Bennett
Taken into Custody
On Injury To Elderly Charge
11:15 AM PT -- The judge has set Michael Bennett's bond at $10,000 ... and has imposed a no-contact order between Bennett and the stadium employee.
1:30 PM PT -- Bennett has been released from Harris County Jail.
Philadelphia Eagles star Michael Bennett has just arrived for his first court appearance in Houston ... 3 days after he was charged with injuring a 66-year-old paraplegic woman at the 2017 Super Bowl.
The formal charge is "injury to the elderly" -- a felony that carries up to 10 years in prison.
The incident happened when Bennett "shoved his way on to the field" to join his brother, Martellus, who had just won the Super Bowl with the Patriots at NRG Stadium, according to the Harris Country Texas D.A.
The Houston Police Department says one of their officers witnessed Bennett push 3 stadium employees -- including the woman in the wheelchair.
The extent of the woman's injuries is unknown -- but cops say her wheelchair did not flip over due to its weight ... and she still works at the stadium.
The HPD urged Bennett to turn himself in "as soon as possible" -- but Bennett waited until now because he was out of the continental U.S., according to his lawyer, Rusty Hardin.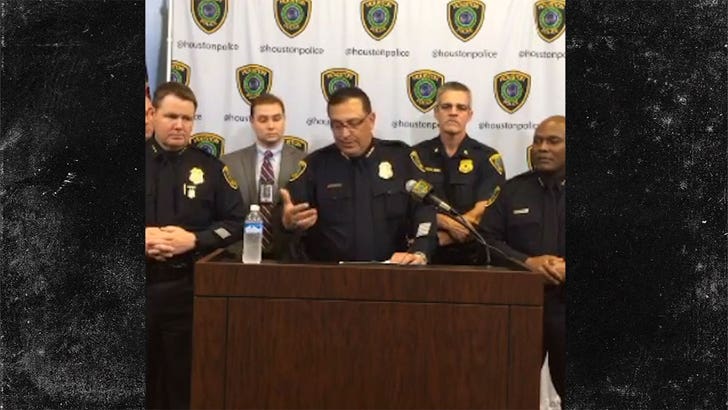 MARCH 2018