Drake's Dad Says 'Very Good Friend' Johnny Manziel is 100% Ready for NFL Comeback
Drake's Dad
My Friend Manziel's 100% Ready
... For NFL Comeback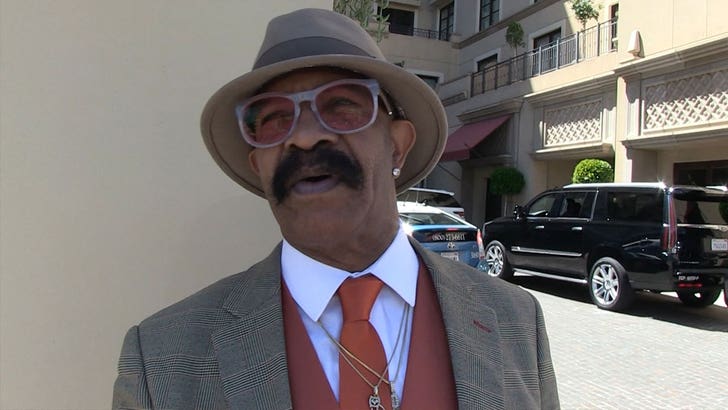 TMZSports.com
Johnny Manziel is completely serious and focused on his football comeback ... so says Drake's dad, Dennis Graham, who tells TMZ Sports the ex-Browns star is making REAL changes to his lifestyle.
Before you think this is totally random -- Dennis and Johnny Football have actually been tight for a couple of years ... and D.G. considers Manziel a "very good friend."
Dennis tells TMZ Sports he ran into Johnny at Delilah on Monday night ... and says he could tell the dude's in full "ComebackSZN" mode -- sober and fully committed to football.
FYI -- Johnny's been showing off his skills on the field, throwing at Texas A&M and U. of San Diego's Pro Days this past week to mostly positive reviews.
Graham says Johnny will be 100% ready WHEN (not if) he gets a call from an NFL team.